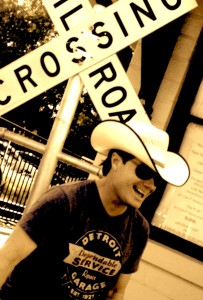 In 2004 I quit my day job in radio ad sales and started hunting classic cars pretty much full time. (I did take a break for a couple of years in Maui!!!) I've uncovered some pretty amazing vintage vehicles over the years. Most of the treasures I find are un-restored. Some are cars with older restorations. Most will need work or basic servicing to be back on the road again.
Because of the dry Texas climate…most vehicles passing through my hands are very solid. I DO NOT BUY RUST BUCKETS! I pass weekly on many vehicles that don't meet the criteria I'm hunting for. My goal is to search out original vehicles with minimal modifications. It's getting harder and harder to locate these vehicles. Once in a while I find what I call a "Time Capsule" vehicle. These vehicles have spent most of the years INDOORS and have survived extremely well. They are usually very original and a few even have been found with the original paper work still with them.
So…step back in time with me…to a time when leaning against a car wouldn't dent it…and chrome was king! And please…feel free to contact me with your questions. Oh…remember to bookmark this site!!!